During a monologue in the middle of a concert in Perth Australia last night Kanye West revealed a tentative release date for the Yeezy III. Unlike the Yeezy and Yeezy 2 that were produced by Nike, the Yeezy 3 will be made by Adidas. Kanye left Nike for Adidas prior to the launch of the Yeezy II Red October due to financial and creative differences.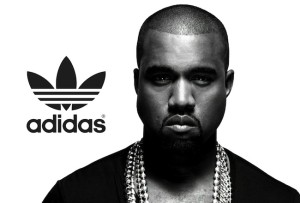 Kanye also takes a shot at Nike while shedding some light on his decision to go to Adidas. He talks about the availability of the Yeezy I and II, showing frustration that most of his fans couldn't even look at a pair.
"only thing that matters is that this time next year when I say 'did y'all want Yeezys?' you said that you was able to at least try on a pair. at least cop a pair. that they was in your hands. That you was not being held back by some company."
He then implies that he was underpaid and essentially dismissed by Nike as part of the creative process. This comes as no surprise after confirming earlier that Nike refused to pay him royalties for the Yeezy line.
"A company that will give any athlete $500 billion but if you take somebody that is actually part of this, that got sent to the office in 4th grade for drawing sneakers, that went to art school and decided to do music… they talk to you like… that didn't happen and that wasn't important."
While most sneakerblogs have reported on the impending launch date, almost every site glosses over the real news in this speech. And it isn't the first time the sneakerblog community ignored Kanye's anti-Nike sentiments. In November 2013 Yeezus took to the stage to call nike out for the same issues.
"Did you not want the Yeezys? Nike would make you believe it was my fault that you couldn't get them, but that was not the case. I wanted there to be as many Yeezys as there was LeBrons. And I wanted them to be at a good price, but that was not my choice, and we're going to change everything. And I'm going to create more than you think that any musician in the history of time ever could have."
It gives most sneakerheads hope of being able to get their hands on a pair of Yeey 3's without having to pay $2,000 to a reseller or worse yet, get taken by fakes.
It also implies Kanye will have had more of a hand in the design and development of the Yeezy 3. You can watch the video for yourself. Kanye starts talking about the release of the Yeezy 3 at 2:50.
[ad]
Either way we're excited to see what Kanye and Adidas dream up together, and even more excited about the prospect of getting our hands on them. Cop These Kicks doesn't get endorsements, or early release kicks. We're sneakerheads just like you and we're really glad to get a nod from Kanye acknowledging our frustration with ultra hyped/ultra limited releases. With that being said… see you all next week for the really real for reals this time launch of the What The LeBron 11.