The 2015 Nike Mag
Official Nike Mag Raffle Page
Nike News Release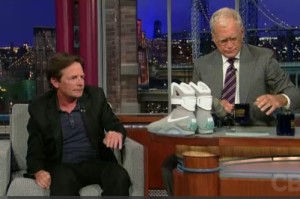 It seems "Spring 2016" has finally arrived and we can expect these beauties to hit eBay and reach sky high prices in no time. Proceeds will benefit the Michael J Fox foundation.
To give everyone a "chance" Nike is raffling off these kicks in sizes 7, 9, 11 and 13. Tickets are $10 a piece with no limit on purchasing. You can enter without donating if you wish VIA Mail-In Entry Form.
The number of Mags made is far less than the previous run. Only 84 total pairs were produced, and with undoubtedly thousands upon thousands of entries your odds aren't looking good.
Drawing 1:

 Size (7): (11) shoes

Drawing 2:

 Size (9): (22) shoes

Drawing 3:

 Size (11): (33) shoes

Drawing 4:

 Size (13): (18) shoes
One word of caution, not only will you NOT get these Mags… the ones you DO get will be fake… Sorry.