As always Cop These Kicks brings you the Early Links. This time it's for the Jordan Retro 1 and 9 Barons Pack, Roshe Run NM SP Great Brittian and Brazil, Air Max 1, 90 and 95 Jacquard and Air Bakin. All links ship to the USA.

Air Jordan Retro 9 Barons: $170 US
FootAssylum (in stock)
SNS (sold out)
CrookedTongues (sold out)
end (sold out)
Jimmy Jazz (sold out)
Champs Sports (sold out)
Eastbay (sold out)
Foot Action (sold out)
FootLocker (sold out)
Nike (sold out)
urbanindustry (sold out)
size? (sold out)


Air Jordan Retro 1 OG Barons: $140 US
FootAsylum
SNS
CrookedTongues
Jimmy Jazz
Nike
urbanindustry
Champs Sports
Eastbay
Foot Action
FootLocker
size?


Air Jordan 6-17-23: $145 US
Champs Sports
CrookedTongues
DTLR (size 14 only)
Eastbay
end (size 12 only)
Finish Line
Foot Action
FootLocker
SNS
size?
Jimmy Jazz (sold out)
Nike (sold out)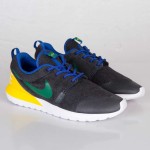 Roshe Run NM SP Brazil: $125 US
SNS
Nike
END
Finish Line


Roshe Run NM SP Great Britain: $125 US
Finish Line
Nike
SNS
END


Air Force 1 Low Barons: $90
Champs Sports
Eastbay
Finish Line
Foot Action
FootLocker
Jimmy Jazz
Nike

Air Max 1 JCRD: $180
Finish Line
Nike
Jimmy Jazz (sold out)

Air Max 90 JCRD: $150
Champs Sports
Eastbay
Finish Line
Foot Action
FootLocker
Jimmy Jazz
Nike

Air Max 95 JCRD: $180
Champs Sports
Eastbay
Finish Line
Foot Action
FootLocker
Jimmy Jazz
Nike

Nike Air Bakin Varsity Red: $150
Champs Sports
Eastbay
Foot Action
FootLocker
Jimmy Jazz
Nike