Supreme x Nike Foamposite One early links. Who needs them? Well… we probably all do…
The hype over the Supreme Foamposites have reached a fever pitch. Lines at all three locations releasing tomorrow are wrapping around for blocks.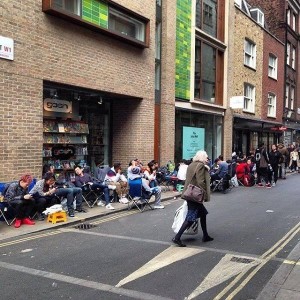 Chances of getting a pair in store are slim, but not much better for copping a pair online. They will only release on supreme's website. Rumors of an implemented captcha on the Supreme online checkout may aim to disable, or at least slow down the supreme bots which tend to run through checkouts in seconds with the right computer and internet connection.
[ad]
Cop These Kicks has had a number of early links submitted to us, but are unable to confirm with Supreme that any will work at launch. The Supreme website does follow a pretty simple structure for their online store.
The Supreme x Nike Foamposite One early links (11 AM EST)
Supreme Foamposite Red
Supreme Foamposite Black
In the end, those links may not help you that much. Unless captcha is implemented, people with bots will still gobble them up before the site even loads on your browser.
Either way, we wish you good hunting and hope you cop these kicks.